Hawaii Private Bartenders

Contact us today to list your business!

Aloha and congratulations! You have found Hawaii's premier bartending service for private parties and events.

Whether you are hosting a holiday party, wedding reception, grand opening, fundraiser, corporate event, small, informal party or large, formal event, "Leave The Bartending Details To The Experts!"

When you hire Aloha On The Rocks, our service includes:

- Pre-event consultation including assistance with alcohol estimating

- Friendly professional bartender(s) and/or cocktail server(s)

- An elegant bar (or multiple bars) and all bar accessories

- All ice, non-alcoholic mixers, water, soda, garnishes, plastic cups, napkins, straws, etc.

- Bar related trash and recycling removal

- Customized service to fit your needs

Thanks for considering Aloha On The Rocks for your next party or event. We are confident you will be happy with our service!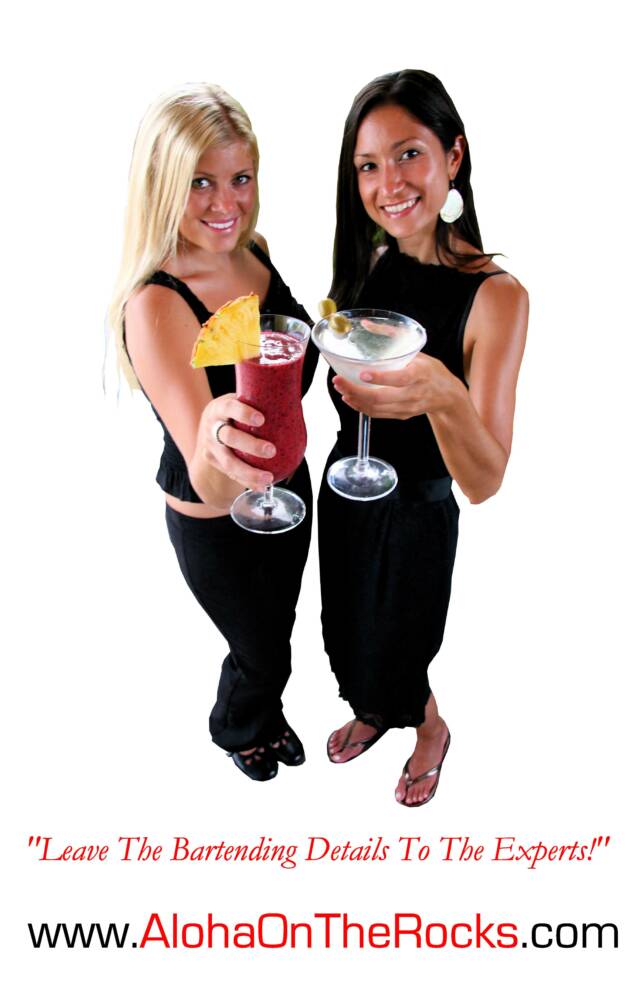 Serving Oahu, Outer Islands

Contact:  Shaun Henderson

Phone:  (808) 990-1403