Florida Private Bartenders

Contact us today to list your business!


Having a party?

Imagine enjoying delicious cocktails prepared by a bartender rather than preparing them, Dancing the night away instead of having to play paper-rock-scissors over who goes to get the next six pack or changes the radio station; that is the reality when Bottoms Up throws your next private party. Let's face it - Miami is to hot not to have a frozen, fruity drink in your hand and with over 200 recipes, you'll have plenty of options. As a matter of fact, the only thing with more variety than our drink menu is our music catalogue. Our DJs spin the latest in salsa, marengue, bachata, reggaeton, hip hop, dance, oldskool, freestyle, booty, and "you get the point" club music. Contact us and book the time of your life. Since our bartenders cant pour music and our Dj's can't mix drinks... We have all kinds of resources to make your next private party a success.

Bottoms Up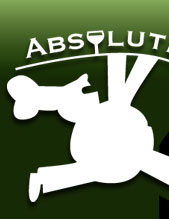 Welcome to Absolute Catering!

Voted Top Caterers in Orlando 2007 by Orlando Magazine!

We serve all of Central Florida and offer a wide variety of services.  Our job is to make sure that you enjoy your party.

Absolute Catering is an energetic, creative, and professional company and we have fun every step of the way.  We would love to work your upcoming event.  We specialize in weddings, graduations, anniversaries, birthday parties, private parties, cocktail parties, holidays, wine tastings, brunches, hors d' oeuvres parties, office meetings, corporate events, BBQ's, themed parties and private chef dinners.

Our food is delectable, our service is first-class, and we offer so much more than your average catering company.  Thanks for checking out our website.  We look forward to hearing from you!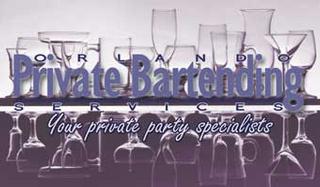 We are the private party specialists! We are a well-known business in the Orlando area and can assure no other company can compare to our services, experience, professionalism, or overall price.  Other companies have limited and restrictive bar packages to choose from.  Our bar packages are tailored to fit your precise needs.  We'll even give you the option to bring in your own liquor or purchase it from us. No event is too small or too big.  We tend bar for weddings, corporate events, concerts, themed events, private house events, and the list goes on.

Orlando Private Bartending Services

Contact:  Avery Potter

Phone:  (407) 242-5946