California Private Bartenders

Contact us today to list your business!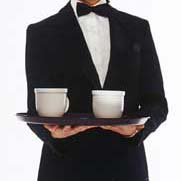 Bartenders Waiters Unlimited

Contact us 7 days a Week from 8am-8pm

(818) 551-1919

Whether you are looking to hire one bartender or many bartenders, whether it's your wedding or cocktail party, Bartenders Waiters Unlimited will provide you with experienced and friendly bartenders to prepare delicious mixed drinks such as Apple Martinis, Mojitos, Cosmos, Margaritas, Pina Coladas, more.

Our friendly and experienced waiters and waitresses will assist you with setting, serving, cleaning and much more.